Product, Service or Benefit Title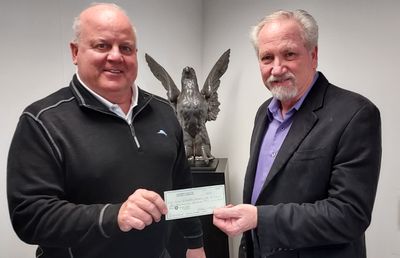 Exchange Club President, Brian Henry presents John Hoscheit, President of the St. Charles Initiative Project, with a check for $5700.00.

The National Exchange Club mission is to raise funds to support Patriotism, the prevention of child abuse and support community projects.

The Exchange Club donated the funds in support of the American Flag installation for the First Street Development project currently under construction at the corner of First Street and Rt. 64 in St Charles, Illinois.